Boot Liner Buying Guide
Choosing a
boot liner
for your vehicle should be relatively simple but there are quite a few things to check before deciding on the correct item. Our
site
has a filtering system that allows you to select your vehicle details, such as the manufacturer, model and year. There are further options to select the bodystyle and the number of doors. Even then, there could still be several boot liner options to choose from.
Checking the exact vehicle details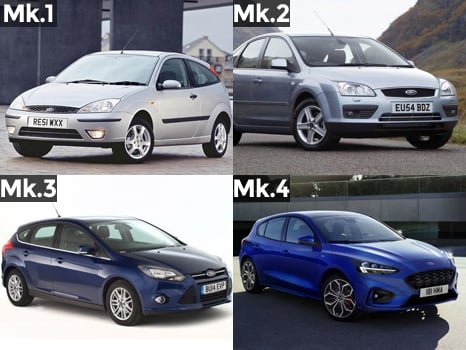 On the subject of the vehicle details, an important thing to check is the generation of the model, commonly displayed as the 'Mk'. Very often there will be a crossover year, in which a vehicle is updated from an old generation to a new model.For example, 2011 was the year that the
Ford Focus
changed from being the Mk.2 (2nd generation) to the Mk.3 (3rd generation).Our product titles and descriptions will include this information, so if you do have a vehicle that was registered in a crossover year, it's best to double-check which exact model you have.
Spare wheel size
Once you've narrowed down the search to the exact vehicle you have, there are quite often some other details that can affect how a boot liner fits. Therefore, there may be just one option for a vehicle or there could still be quite a few to choose from.The most common feature that leads to there being more than one choice is the type of spare wheel the vehicle has – it could have a full size spare wheel, a space saver wheel or no spare at all.Because of this, some vehicles will have a different boot floor height, so our titles and descriptions will mention this if it is applicable. We do also try to have an image showing what the boot area should look like for the specific boot liner to fit, so you can compare this to the vehicle you have.
5-seater or 7-seater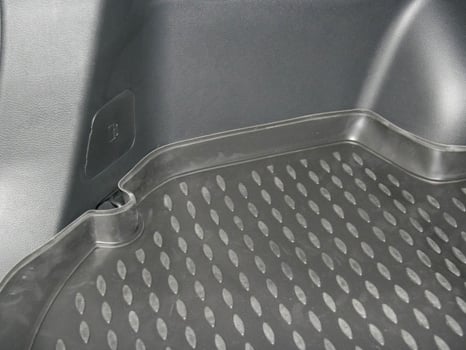 Another thing that can affect the type of boot liner required is how many seats the vehicle has – very often MPV or SUV models will have 5-seater or 7-seater options. This of course changes the size of the boot area, so once again it's something to consider if you have a vehicle of this type. If you have a 7-seater model, it could be an idea to get both boot liner options, as of course the larger option would protect the boot area when the 6th/7th seats are folded down. The smaller option will just fit in behind those seats when they are in position.
Other features and details
There are lots of other specific features that modern vehicles are now being fitted with, such as adaptive mounting and fixing points, boot organisers and built-in subwoofers. When it will affect the way the boot liner fits, our site will have the details listed and images to show this where possible. If unsure it's always best to ask via our
Contact Us page
, and we'll do our best to point you in the right direction.Some boot liners have cut-outs for original fixing points, or come with markings to show where holes can be cut to give easy access to hooks or tie down points. This gives you the option to secure loose items even when the boot liner is in place.
View our video demo here >>
Fitting the boot liner
We have boot liner options for the huge majority of cars on the road, including most of the newest models. Whether you have a Fiat 500 or a
Mercedes E-Class
, you are sure to find the item you require on
DriveDen.com
. Once you've received the correct boot liner and fitted it into the vehicle, it should provide years of protection. You can even pair a boot liner with a
padded bumper protector
, for added prevention from scratches and damage when loading items into the boot area.We also offer
tailored fit car mats
for most vehicles, either carpet or rubber options. Adding these along with a boot liner will give the interior of your vehicle 100% protection and keep resale values as high as possible too.