Walser Claudius Boot & Rear Seat Protection Cover
£10.95
Free UK standard delivery over £30*
---
---
---
This Walser Claudius car boot and rear seat protection cover provides ultimate protection for your interior when transporting your pet.
Designed to be a universal fit, this cover fits easily with snap fasteners around the headrests and bands on the sides to keep it in place.
Easy to clean with a damp cloth, the cover is made from a durable material so is ideal for daily use and will protect your car interior from damage.
Single car boot and rear seat protection cover.
More Product Details ›
You May Also Like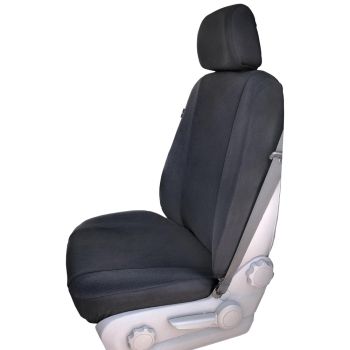 Walser
Heavy Duty Single Front Anthracite Seat Protector Cover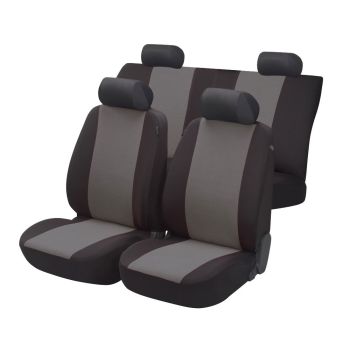 Walser
Flash Anthracite/Black Car Seat Cover Set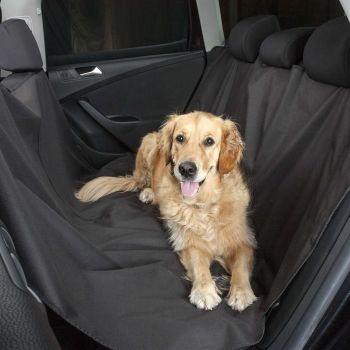 Walser
Nero Dog Blanket Rear Seat Protector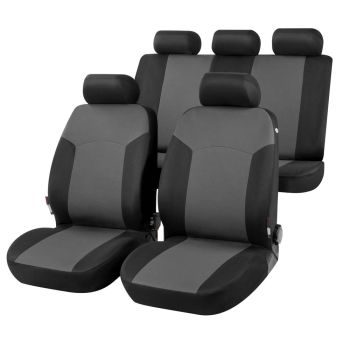 Walser
Portland Black/Grey Car Seat Cover Set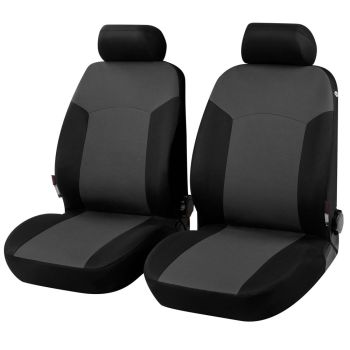 Walser
Portland Front Black/Grey Car Seat Covers
Product description
The dirt-repellent cover gives ideal protection for your boot when transporting dogs, luggage or sports equipment. The practical Claudius is a universal fit and the ideal solution for all vehicles. Using the cover keeps the boot clean and free of dirt. In addition, it reduces the cleaning effort and protects your boot from damage.
Claudius protects the entire boot and covers the floor area and the backs of the rear seats. Using the two loops with comfortable snap locks you can easly fix the cover at the headrests of the back seat. On the sides of the cover there are several bands attached, with which you can additionally fix the product well. This keeps everything in place during traffic and the boot is completely protected.
Features:
Provides optimum protection against dirt.
Universally applicable and the ideal solution for all vehicles.
Dirt and animal hairs can be removed effortlessly.
The car cover is made of durable polyester and therefore is ideal for daily trips with your four-legged friend or for the transport of bicycles. You can easily clean the cover when it is dirty and easily remove pet hair: Simply wipe the cover with a damp cloth, let it dry briefly and you are done!
Delivery & returns
Delivery:
Delivery options will be displayed in the checkout depending on shipping location.
We ship with Royal Mail and FedEx.
Orders to Mainland UK will have a free shipping option on orders over £30 (Excluding Roof Boxes).
Charges will apply to orders over 3 Kg for some postcode areas including Scotish Highlands and Islands.
Orders containing roof boxes will be charged at £15 (Available to Mainland UK addresses only).
We make every effort to deliver your items in the time frame provided, but there may be circumstances where delivery will cost more or take a little longer.
For full delivery details, please see our Delivery Information page.
Returns:
View our Returns Information page for further details.