Roof Bar Safety Tips
Safety Tips for Roof Bars and Accessories
Before setting off on a journey, you will need to make sure that any items fitted to the vehicle are safe and secure. Whether you just have a set of roof bars fitted, or have a roof box or equipment carriers fitted as well, you will need to make sure that everything is fixed correctly. Here, we will provide some tips so you can make sure you have a safe trip.


Check the load is secure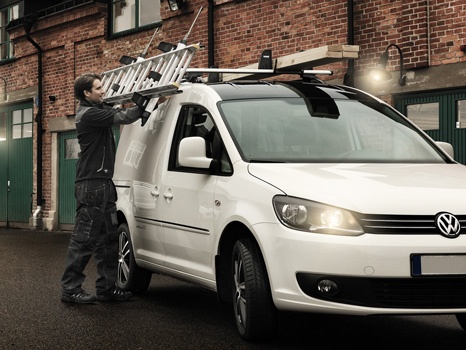 The main thing to check will be that anything fitted to the vehicle is secure and not going to slip or fall, which could cause damage to your vehicle and be a major hazard for other road users. The Highway Code states that "you must secure your load and it must not stick out dangerously".

Firstly, everything should be tightened up and held down. It must also then adhere to any advice provided, such as roof bars not sticking out past the body of the vehicle. It's okay for ladders or other pieces of equipment to stick out over the windscreen or slightly past the rear of the vehicle but any items should be tied down to stop the wind from lifting them off the roof bars and you may wish to consider highlighting any overhang to other road users.

If you carry a set of roof bars or other pieces of equipment regularly, it's a good idea to routinely check they are secure and tight. Over time, fixings can be shaken loose, so checks are essential in preventing any unwanted incidents.


Check for any speed limits and consider the vehicle's handling
When driving with a roof box or equipment carriers, the characteristics of the car will be fundamentally different. Although you can still safely drive at a high speed with most items, it is worth checking the instructions or advice pages for any recommended speed limits. Having multiple bikes or a roof box on the top of a vehicle will mean it may become more unstable at high speeds and the handling may change significantly. A top-heavy car may not be able to turn as quickly as normal and with any extra weight, a car's stopping distance will be increased.
Check the height of the load
One of the most important aspects to remember and check when carrying anything on the roof of a vehicle is the increased height. It's easy to forget that a roof box or bicycles are being carried and this may mean you cannot enter multi-storey car parks or park in a garage. It's advisable to measure the overall height of the vehicle with any equipment in place and have a note of this on the dashboard, so the details of any height barriers can be checked before entry. Major damage can be caused to both the equipment and the vehicle itself if there is an incident.
Check the weight limit and ensure items are loaded evenly
Each roof bar set or accessory will have a specified weight limit that needs to be considered carefully. For example, Farad's steel roof bars have a limit of 75kg but the aluminium options have a higher 100kg limit. If you're using a roof box, the weight of the box itself should be accounted for, along with the weight of the contents. If a roof bar is overloaded there is an increased risk of a failure, which would result in a huge repair bill or possible legal action.

Items should also be loaded evenly on the vehicle. For example, if carrying multiple bicycles the carriers should be spaced out evenly across the full width of the roof bars to provide the best possible distribution of weight. If loading items into a roof box, you should place heavier items at the bottom to make sure the vehicle's centre of gravity is kept as low as possible.