Thule ProRide 598 Roof Mount Bike Carrier - Silver
£124.95
Free UK standard delivery over £30*
---
---
---
This Thule ProRide 598 car bike rack offers a secure fit and is both lightweight and easy to use.
Comes pre-assembled for quick set up and folds flat for easy storage.
Torque limiter dial offers safe mounting and quick-release straps keep the wheels firmly fixed in place.
Dimensions of 145 x 32 x 8.5 cm with a 20kg load capacity.
More Product Details ›
You May Also Like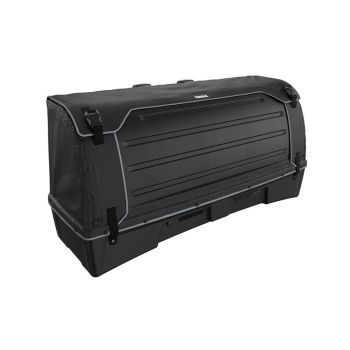 Thule
BackSpace XT Cargo Carrier 9383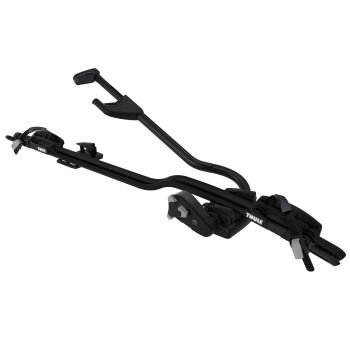 Thule
ProRide 598B Roof Mount Bike Carrier - Black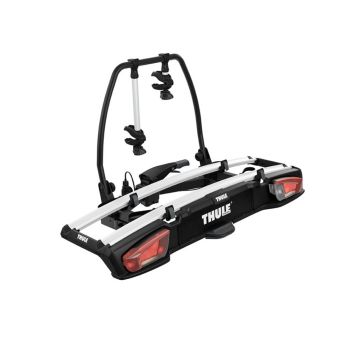 Thule
VeloSpace XT 2 938 Towbar Mount 2 Bike Carrier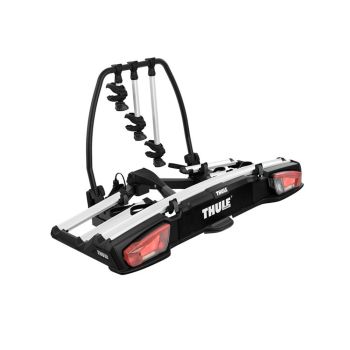 Thule
VeloSpace XT 3 939 Towbar Mount 3 Bike Carrier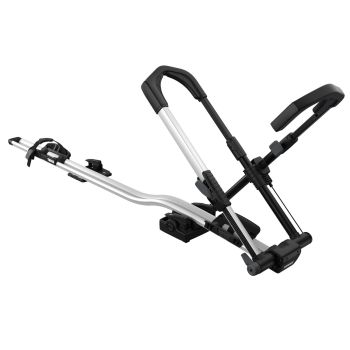 Thule
UpRide 599 Roof Mount Bike Carrier
Product description
One of the Best and most convenient roof mounted bike carrier on the market for bikes up to 20 Kg.
Features:
Automatically positions your bike when you secure it, thanks to the uniquely designed frame holder and wheel tray.
Fits bike frames up to 100mm in diameter and Wheel dimensions up to 3.0".
Quick and easy bike securing - the torque limiter dial controls the force going into the bike frame with a clear sign of correct mounting.
Pressure is spread via large, soft claw pads that adapt to your bike's frame tubes - minimizing the risk of frame damage.
Safe mounting - your bike is prevented from falling thanks to the claw's extended lower jaw.
Stable wheels - firmly fixed in smartly designed wheel holders with diagonal quick-release wheel straps.
Easy, tool-free interface for switching carrier from one side of your car to the other.
T-track adaptors (20x20mm) are included for mounting on Thule WingBar Edge, Thule WingBar, Thule SlideBar. Also other bars with 20mm Tracks.
Fulfils the City Crash norm tests.
The Thule ProRide 598 Cycle Carrier is also available in Black.
If fitting the ProRide to a SquareBar or round aluminium roof bar then you'll also need to purchase the Thule ProRide SquareBar Adaptor 8895, available from us separately.
Delivery & returns
Delivery:
Delivery options will be displayed in the checkout depending on shipping location.
We ship with Royal Mail and FedEx.
Orders to Mainland UK will have a free shipping option on orders over £30 (Excluding Roof Boxes).
Charges will apply to orders over 3 Kg for some postcode areas including Scotish Highlands and Islands.
Orders containing roof boxes will be charged at £15 (Available to Mainland UK addresses only).
We make every effort to deliver your items in the time frame provided, but there may be circumstances where delivery will cost more or take a little longer.
For full delivery details, please see our Delivery Information page.
Returns:
View our Returns Information page for further details.